The latest in our line of Nano Ops is now available! Binge (DriveThruRPG, or Posthuman.Shop) will take your characters to Pathfinder City (no, not that Pathfinder city!) on the hunt for a missing drug dealer.
Of course it's not that simple, but what is simple is our straightforward approach to our Nano Ops, giving you the most important material you'll need to quickly spin out an adventure at your gaming table!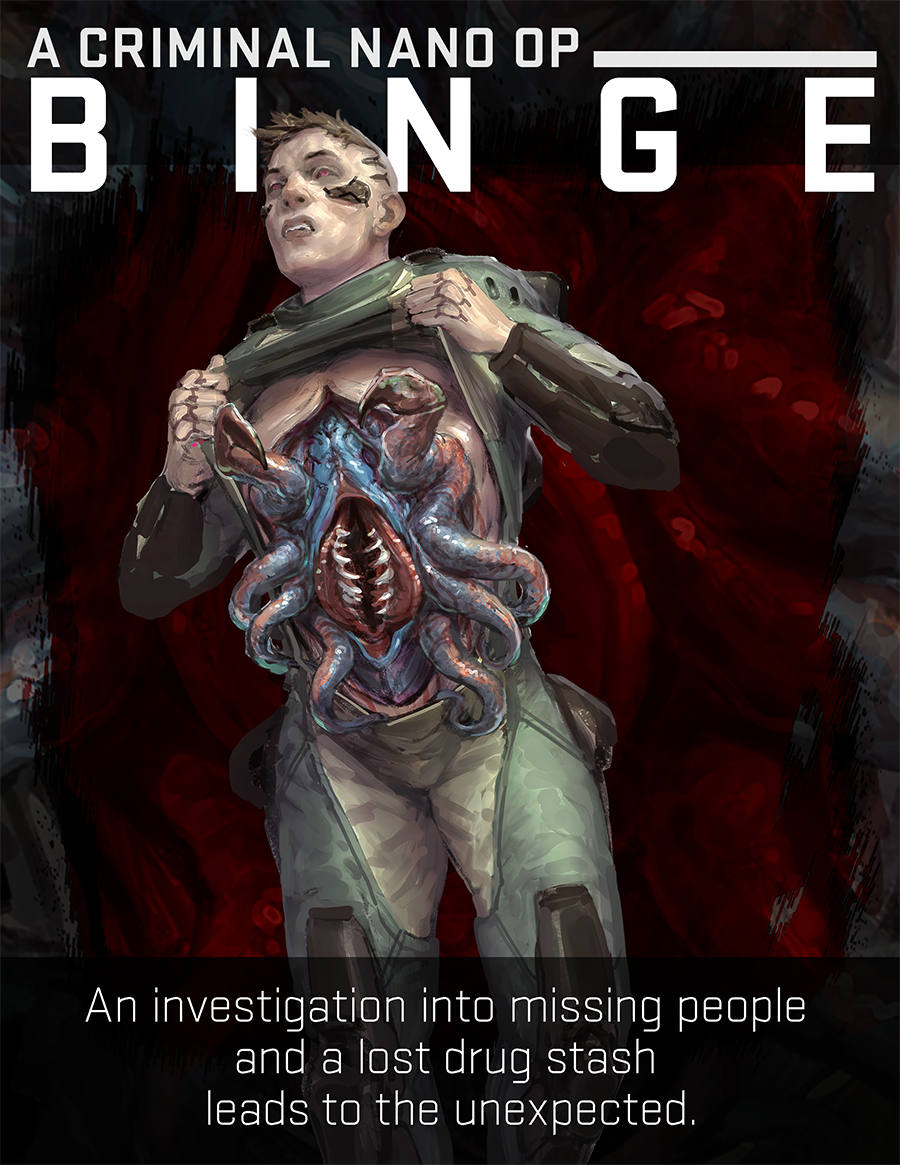 The recommended sample characters for Binge are the Criminal Guanxi Ops team — Amaru, Berk, Elis, and Pivo. Download them for free in the Eclipse Phase Character Pack!
Looking for More?
If some political intrigue is more your style, check out Nano Op: All That Glitters (DriveThruRPG or Posthuman.Shop) then dart over to _Nano Op: Grinder (DriveThruRPG or Posthuman.Shop) for some Firewall action.