We've teamed up with Bundle of Holding for a limited-time Eclipse Phase Second Edition deal that is almost too good to be true: Eclipse Phase Second Edition, multiple adventures + Nano Ops, and other GMing resources all for $14.95. That's ten dollars less than just the core rulebook PDF by itself!
This Bundle of Holding brings you much of the EP2 line: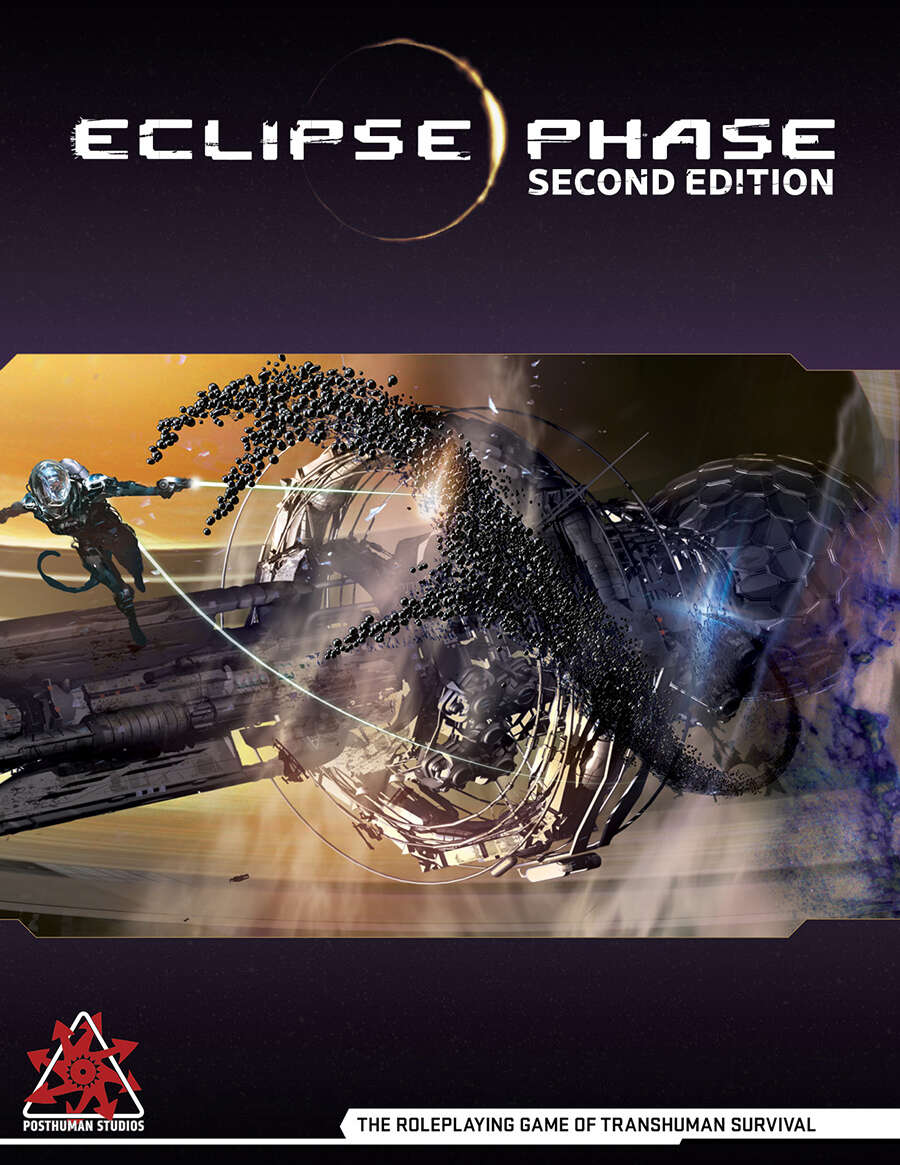 Eclipse Phase Second Edition core rulebook — 432 pages with all the rules and setting information you need to play!
EP2 Quick-Start Rules — introductory rules plus a Firewall adventure, Acrimony.
EP2 Character Pack — All sixteen sample characters in a two-page quick-play format.
Overrun — an introductory adventure for Gatecrashing or Firewall characters. Does "hostile xenolife" say enough without saying too much?

Xenovore — a standalone Gatecrashing adventure brings the characters to the exoplanet Vishnu for a spectacular find, 38 pages.
Router Case Files — 24 pages of plot hooks covering the core campaign types—Firewall, gatecrashing, and Guanxi criminals—then spanning the solar system to deal with hypercorps, uplifts, media, politics, and more!

Nano Op: All That Glitters — navigate political intrigues and spy games to target a diplomat at an exclusive soiree.
Nano Op: Better on the Inside — Gatecrashers enter an abandoned alien tomb and find the threat of death still viable.
Nano Op: Body Count — rescue a triad ally's cortical stack from a Martian Rangers' resleeving facility.
Nano Op: Grinder — intercept an exsurgent packagean at an experimental food theater before it infects thousands.
This time-limited bundle is available until August 3rd 2022, which happens to be the day before Gen Con starts!