We're happy to finally unveil our new website, with a bunch of updates and a modern design. Getting this live is an important first step to our 2022 roadmap! Our Eclipse Phase FAQ has been updated, and so has our giant list of Eclipse Phase resources.
Eclipse Phase Second Edition 1.3 errata update
As we worked on both the Condensed Player's Guide and the upcoming Morph Recognition Guide for Second Edition we also worked on compiling and integrating the latest version of errata for Eclipse Phase Second Edition (EP2).
That process is complete, and if you have purchased EP2 or the Condensed Player's Guide on DriveThruRPG or Posthuman.Shop the updated files for those titles have been sent to you! We've also updated the Eclipse Phase Second Edition Character Pack and Eclipse Phase Second Edition Quick-Start Rules as part of this batch of updates.
If you want to obsess over the specific updates, you can also download the errata PDF — as usual, it includes rules-impacting updates, but doesn't list typos or other minor corrections.
Nano Drop: Firewall Scratch Space Random Inventory
Our first Nano Drop extends the Firewall Scratch Space Random Inventory table originally from Firewall, adding and updating it to bring it to an even 100 entries!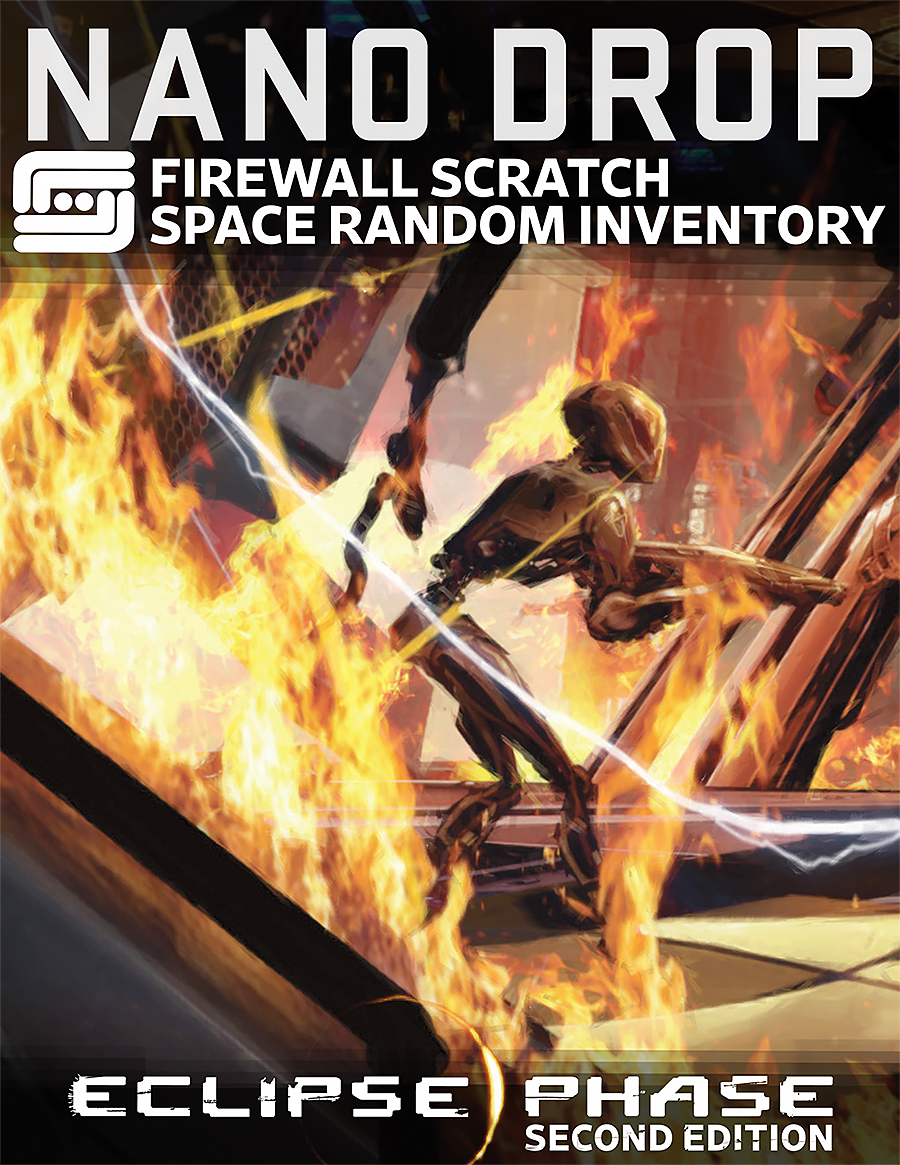 Condensed Player's Guide
The Condensed Player's Guide is printed and pre-orders have shipped. This 112-page version of Eclipse Phase Second Edition slices the game down to core rules, character creation, and the most necessary things needed to play. It's designed to be the "second (third, fourth...) copy" at the table to speed up gameplay. It's available in print and PDF from Posthuman.Shop and PDF from DriveThruRPG.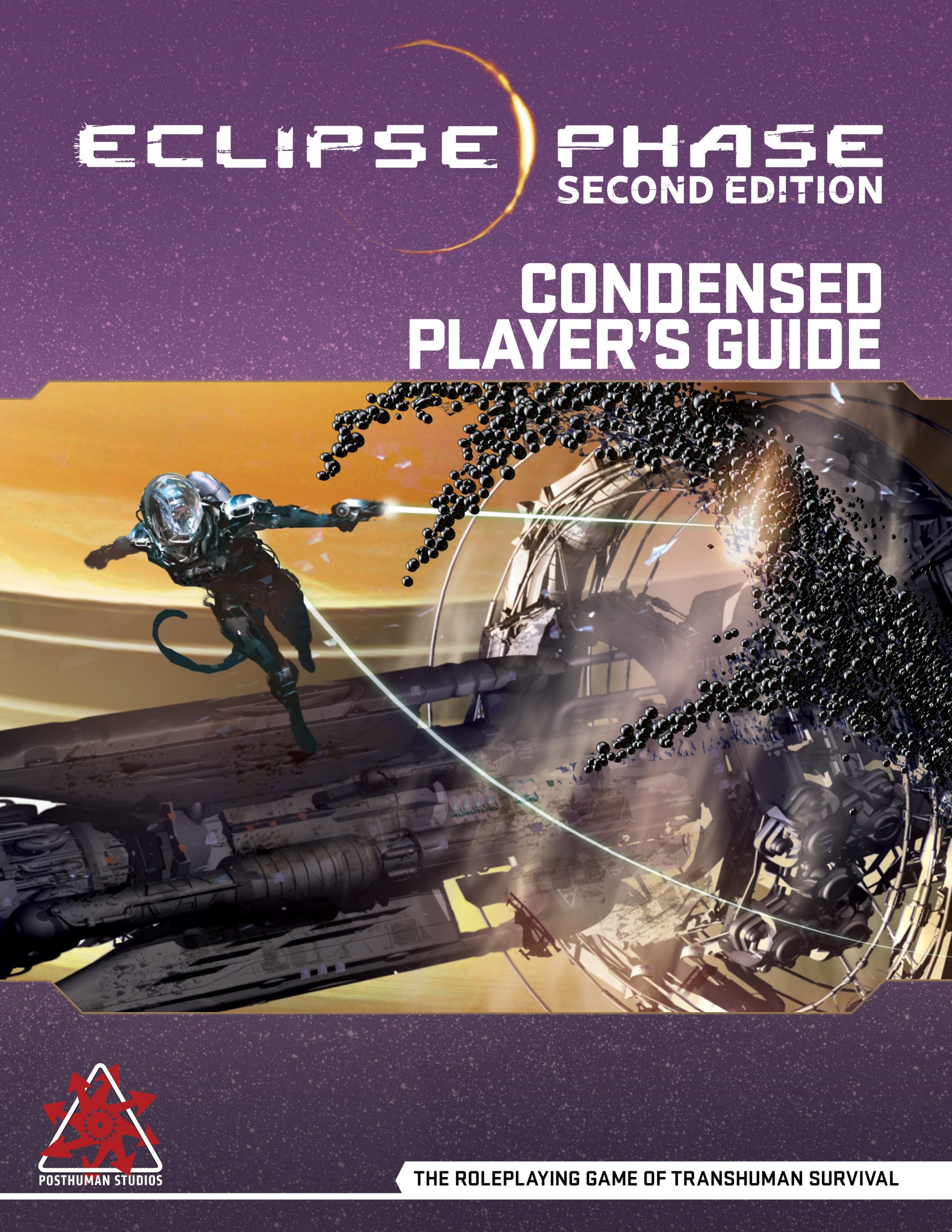 On the Horizon
Released to our patrons a few month ago, Nano Op: Binge will be available to the public in March.
We're deep into the Eclipse Phase Second Edition Lifepath Rules, bringing random lifepath character creation to EP2!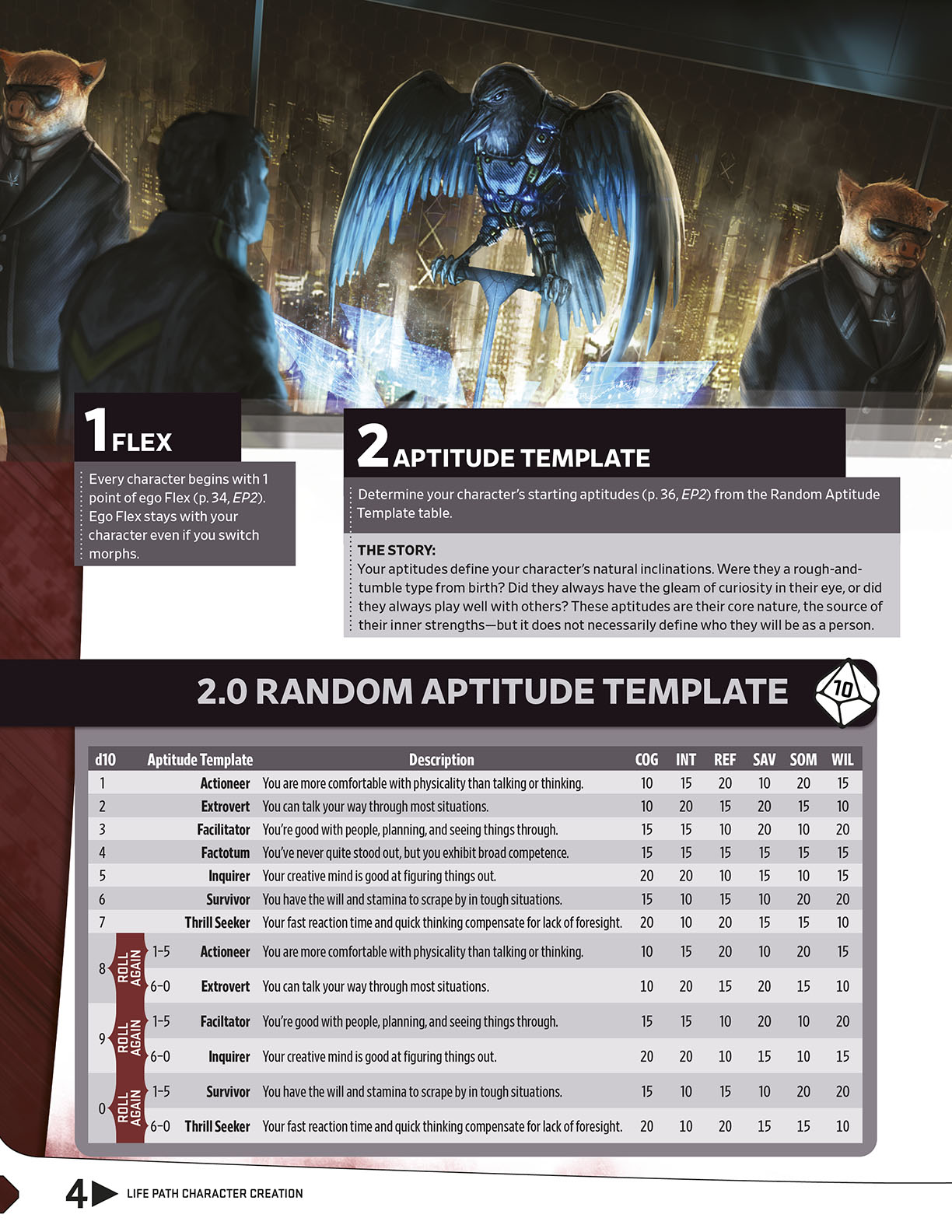 After that will come Morph Recognition Guide, Revised (Title TBD) which presents the complete collection of morphs for EP2, introduces some new ones and tweaks some old ones, adds new morph-related traits, and more!
Keep in Touch!
We're active in our growing and friendly Discord, and all over social media. If you're into less-frequent communications, our mailing list brings you Posthuman Studios & Eclipse Phase news, promotions, and game-specific articles a couple times a month.